Brian Windhorst and a team of ESPN's Insiders sort out life and the news from in and around the NBA world.
---
The Los Angeles Lakers are 0-3, have roster construction issues and eventually will have to make a trade — probably, but not certainly, involving Russell Westbrook.
For now, let's focus on where the Lakers can go from here because the next big move they make is likely going to test their discipline. Really test it. And while this may risk overstating it, it just might decide the fate of the two remaining seasons Los Angeles has LeBron James under contract (yes, he can have a third year, but it's a player option).
But first, a quick aside: Did you know 2020 Laker champs Alex Caruso ($9 million), Kentavious Caldwell-Pope ($14 million) and Kyle Kuzma ($13 million) combine to earn $36 million this season and the Lakers could have all of them plus P.J. Tucker ($10.5 million) for less than Westbrook ($47 million) earns this season? Apologies, couldn't be helped, let's move on.
Lakers general manager Rob Pelinka, who, like most people in his job, is cautious when speaking to the media and layers on the clichés, platitudes and, somewhat unique to him, the occasional parable.
Before the start of the 2022-23 season, he allowed himself to speak a few lines of unvarnished truth when evaluating the Lakers' position. And closer attention should be paid when GMs say something like this:
"We have one of the great players, in LeBron James, to ever play the game on our team. He committed to us with a long-term contract, a three-year contract. So of course, we will do everything we can, picks included, to make deals that give us a chance to help LeBron get to the end," Pelinka said.
He added: "You have one shot to make a trade with multiple picks, so if you make that trade — and I'm not talking about any particular player on our team — but if you make that trade, it has to be the right one. You have one shot to do it. So we're being very thoughtful around the decisions on when and how to use draft capital in a way that will improve our roster."
This was a double truth-telling and a rare gem of a statement that didn't directly answer a question; Pelinka brought it up himself. Unfortunately, it's also a contradiction.
It's a challenge to both maximize the James age 38 season (he turns 38 on Dec. 30) and be thoughtful about using the 2027 and 2029 draft picks the Lakers have available to include in trades. In fact, it already has been a challenge. That is why Westbrook is still on the team — hitting both of those goals is a big ask for any front office.
If the Lakers were to hire an emotionless consulting firm to evaluate their path forward, there's a pretty good chance the advice would be something like this:
• Focus on the summer of 2023, during which the team is currently positioned to have around $50 million in salary-cap space and the Lakers can leverage this historic desire of players to come to L.A. via free agency or trade. This is the cleanest, cheapest and possibly quickest way to ensure a turnaround. It might mean not trading Westbrook, instead allowing his salary to simply fall off the books.
• While the team isn't allowed to trade its 2023 first-round pick now and the New Orleans Pelicans have unprotected swap rights with it, it can be traded on draft night. Waiting to consider major deals until the summer would add this piece as a trade chip that could save some of the Lakers' future draft capital. Or might allow them to actually trade three firsts if they want to upgrade their target(s).
• Invest heavily in James' run toward becoming the all-time leading scorer in NBA history, engaging the fans in this pursuit with celebrations and honors that distract from the underperforming team. Refer to the 2016 Kobe Bryant retirement tour for best practices.
After missing the playoffs last season, the Lakers taking this passionless path would probably not be well-received by a large portion of their fan base. But it's logical and the Lakers, even if their batting average on roster moves has taken a dive recently, can be logical.
Pelinka's comments made it seem like there was a kind of quid pro quo with James and that agreeing to an extension would mean the team would continue to mortgage its future to ensure winning ASAP. That's one way to look at it. The other is James was giving the team a gift of time, so it wouldn't have to have his contract status acting like a swinging anvil dangling over midseason decisions because he was well aware of the situation at hand.
When Lakers president Jeanie Buss gave Pelinka a contract extension through 2026 (!) before the season, it came with the understanding it removed pressure to make a wild swing at a trade to ostensibly save his job. Buss certainly knew this wasn't likely to be a season to remember when she did so and the tools to address it were in short supply.
That gets back to the question: Will the Lakers be able to wait, as Pelinka implies, for the big trade offer? Can they swallow the bad shooting nights, the social media mockery, the media criticism and even the occasional frustrated James jab to stick with the stated plan?
There might be a stopgap move here or there, a small deal that might not wreck next year's cap space or a trade of those valued firsts for marginal improvement.
It's not that Pelinka hasn't searched for the big one now. According to rival executives, the Lakers have pitched two, three and four-team trade packages throughout the summer and fall, grasping at the panacea that brings in two or three difference-makers in one swoop.
It hasn't happened. But with a loaded upcoming draft class and probably more teams hoping to contend this season than there are contention spots, the landscape has possibility.
When one has James and Anthony Davis under contract, 17 championship trophies, a huge well-heeled fan base and the draw of Southern California, one is not desperate. So the Lakers should not make a desperate move.
Right?
---
Check out this sweet dime from Scottie Barnes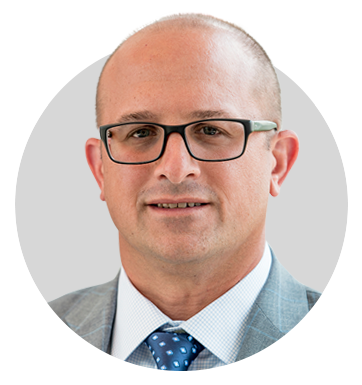 Now, here's NBA front office insider Bobby Marks on the Toronto Raptors' strategy to start the season:
More minutes, more problems for Raptors players?
There are three things guaranteed in life: Taxes, death and the Raptors starters playing 35-plus minutes each night.
In a league in which coaches experiment with different lineups in the beginning of the season, Raptors coach Nick Nurse goes against that logic.
Outside of the foul trouble Scottie Barnes encountered on opening night against the Cleveland Cavaliers (he did play 32 minutes) and then the forward injuring his ankle against the Miami Heat, every Raptors starter has played at least 35 minutes in the first three games.
A good example of Nurse's commitment to his starters is the Raptors' loss in Miami on Saturday. Even on the second night of a back-to-back and down 21 at the half, Nurse did not pull the plug on his starting unit. They would eventually cut that lead to six in the fourth quarter before losing 112-109. On Monday night without Barnes, Fred VanVleet, Gary Trent Jr. and Pascal Siakam all played at least 39 minutes. O.G. Anunoby played 33 minutes but only because the forward was in foul trouble.
Will that trend continue? Before Monday, the Raptors had been without two key reserves, forwards Chris Boucher and Otto Porter Jr. When both players are fully healthy (Boucher played 12 minutes in his first game on Monday), the heavy workload for Barnes, Anunoby and Siakam should lessen. However, if last season is a reminder, VanVleet and Siakam ranked in the top five in minutes played and the three other starters, Anunoby (12th), Barnes (18th) and Trent Jr. (24th) were in the top 25.
In the past three seasons, VanVleet has averaged 36.8 minutes per game (second only to Philadelphia 76ers star James Harden) and has missed a total of 55 games because of various injuries.
---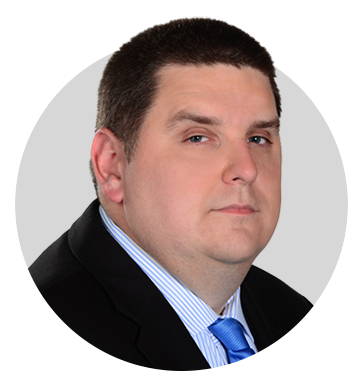 And back to Brian Windhorst on one Heat player's shrewd tactics:
Don't judge a Butler book by his cover
There might not be a bigger troll in the NBA than Miami's Jimmy Butler. Let's just say he's well-known for baiting people into getting upset. But let's not focus on the bad times, let's focus on the funny ones.
For example, Butler openly admits he started his company, Big Face Coffee, in the Orlando bubble because he was hustling other players out of money. He had a high-end espresso machine in his room and he knew players had a lot of per diem money but limited places to use it. He charged $20 a pop but only because his plan of charging $100, as in "big face" Ben Franklin, failed.
Well he hit a whole new level with his preseason move to come to media day with extensions in his hair and his face shaved. Just look at this picture (above). He knew these pictures would be used for the rest of the season in promotional materials and as time passes, the look only seems more outrageous.
Butler cut his hair within hours of media day's photo sessions ended and the facial hair is back. And every time national TV ads for Heat games show up or his head shot is used, the trolling only grows.